The perfect fit for women's snowboarding. Women's specific sizing and materials combine with Prime performance to create the most responsive, functional, and—most importantly—fun binding to date. Turn your hardest on your favorite board for the day, everyday. Plus, once you're ready to split into the backcountry, these bindings will be ready to take you there.
ACTIVE JOINING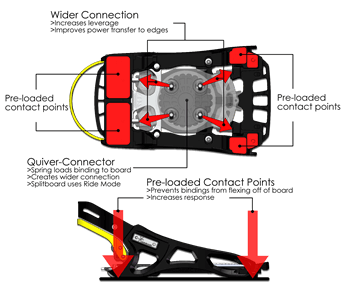 INSTANT RESPONSE.
Pre-loaded binding to board connections give instant response. The most responsive connection for snowboards and splitboards.
SURF SIDEWALL
FREEDOM OF FLEX.
Lower softer inside sidewall allows you to drop your knee surf style and tweak out your grabs.
POWER SIDEWALL
DRIVE INTO YOUR TURNS.
Brace and drive off the stiffer higher sidewall for powerful turns.
FULL EVA FOOTBED
LOVE YOUR FEET.
With our new EVA footbed you can ride all day long at the resort and your feet will be happy.
PRIME SYSTEM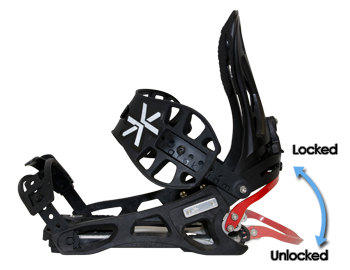 DROP-ON CHANGE OVERS.
Quickly attach your Prime bindings to your solid board with Quiver-Connectors or splitboard with the Ride Mode 2.0. Active joining allows for a loose fit then closing the lever locks your binding to your board, removing all play from the system.
REACTIVE HIGHBACKS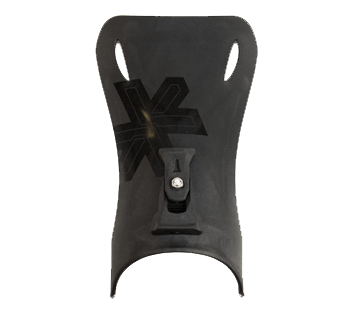 FEATHER WEIGHT SUPPORT.
Reactive design for an optimized stiffness to weight ratio
Medium Stiff Flex (8 of 10)
Dual Ride-Stride Forward Lean adjustment for Splitboarding
Flex-Lock compatible for Splitboarding
AIR-FORM STRAPS
NO PRESSURE POINTS.
Independent Pressure Pods articulate to boot eliminating pressure points and pinch points. Learn More
OPEN CHASSIS
NATURAL BOARD FLEX.
Open chassis allows board to twist naturally under binding